Today, I'm a real LOLcat: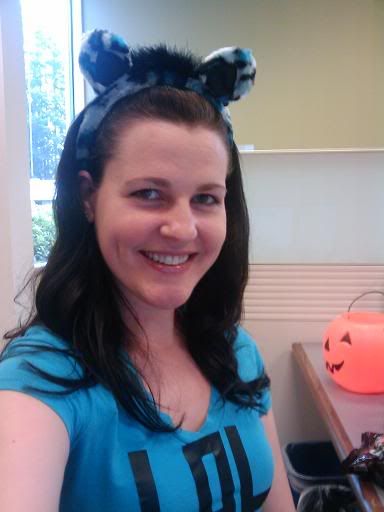 Tonight, I might recycle my costume from last Halloween. If I manage to get out from behind the computer.
Last night, I saw this at the store and mistook him for a real person:
I giggled at my own silliness and walked toward it to get a closer look. It started cackling and moving its eyes, so I screamed rather audibly and jumped back.
Josh laughed rather audibly at my reaction. LOLjosh?